At Eccles Sixth Form College we are incredibly proud of our students, our staff and everything we achieve together.
Our number one priority is ensuring our students reach their full potential and that our outstanding achievement rates reflect our vision to ensure that they are all successful.
We are committed to providing a well-balanced and stimulating curriculum for all students, delivered by some of the very best teachers in the country. All of our teaching staff are experts in their vocational subject areas and most have worked in industry.
Our committed and passionate staff help ensure our students progress successfully beyond sixth form college, by supporting, challenging and guiding them every step of the way.
Our state-of-the-art facilities are based within a spacious, green environment set in a leafy residential area.
They include a Football Association approved 4G AstroTurf pitch, an industry standard gym and a sports performance laboratory. We have one of the country's most outstanding animal management centres extending to over four acres of land including over 250 different species. Inside we have nocturnal, small mammal and aquarium rooms sitting alongside well-equipped laboratories and veterinary nursing suites. Those studying equine studies will spend some of their time taught by British Horse Society instructors at the well renowned Ryders Farm Equestrian Centre, which has an indoor riding arena, cross country course and over 50 horses.
Take the Virtual Tour
At Eccles Sixth Form College, students become part of the College community and can access all that we have to offer.
We provide a wide range of extra-curricular activities, trips and societies in order for students to fully immerse themselves in college life. We have established excellent working partnerships with local and national employers so students can gain valuable industry insight and be prepared for their next steps. The College has a highly successful partnership with Manchester United and has developed successful male and female football teams. We are proud to be the current Manchester FA 'Universities and Colleges' County Cup Champions.
Find out more about Enrichment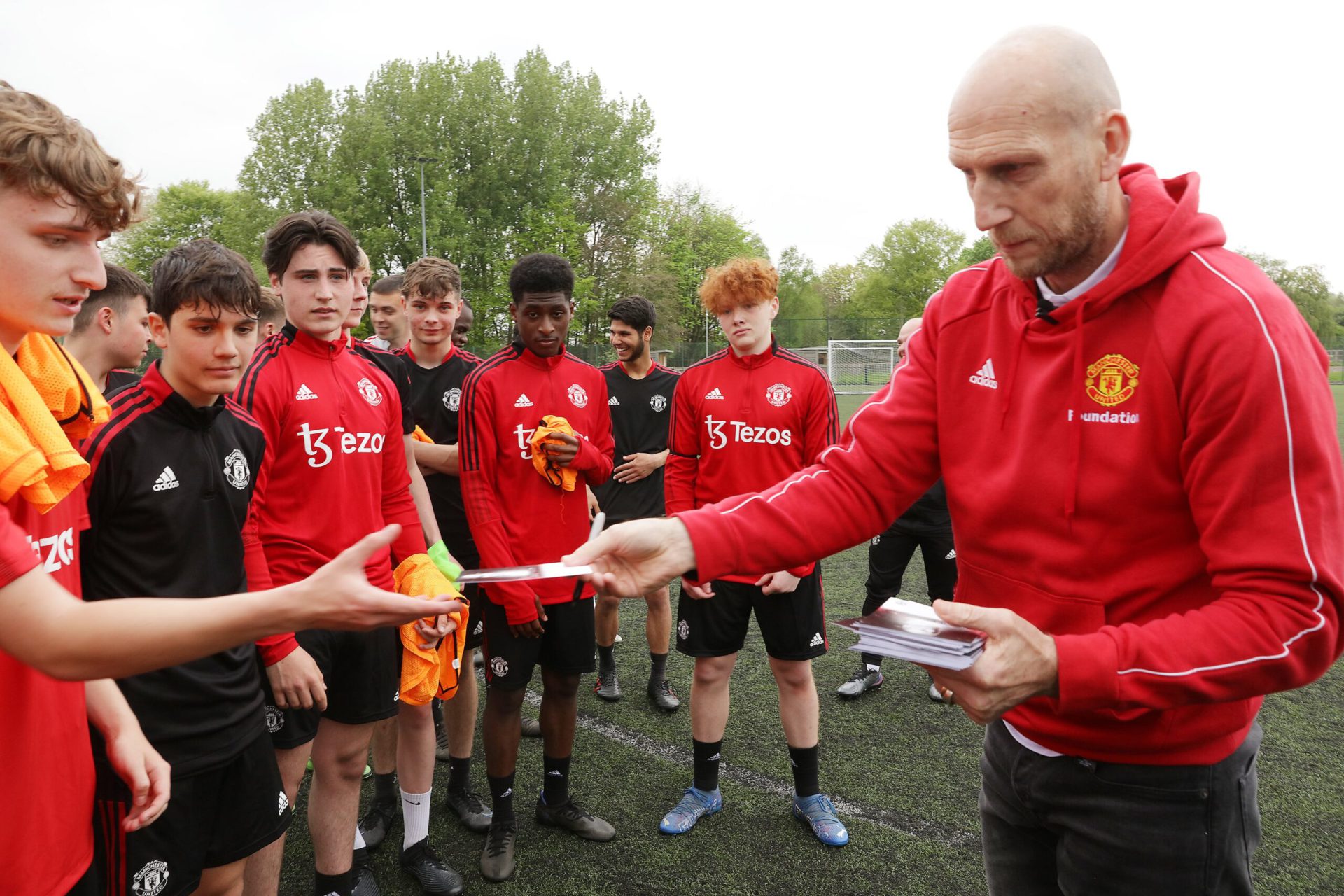 There is every opportunity to study and learn but also to enjoy life at Eccles Sixth Form College.
We are dedicated to developing a community where personal qualities are highly valued and where every student feels supported, safe and happy during their time here. We have a dedicated pastoral support team who work with our students on an individual basis and help them succeed. Our specialist learning support team offer services for those students who need extra help with their studies including English and maths skills, independent and critical thinking, study skills and resilience.
Find out more about Personal and Academic Support
Eccles Sixth Form College offers an extensive range of vocational subjects, a wealth of enrichment activities, specialised careers advice and a comprehensive programme of support and personal development so that all students can flourish both academically and as individuals.
We take great pride in our students' successes and our vibrant college community, and we look forward to welcoming you to.
REBECCA CROSS – PRINCIPAL